Hoewel er geruchten waren over de mogelijke vertraging van de One UI 5.0 Beta 2-update, heeft Samsung gisteravond uiteindelijk de derde bèta-update voor de Galaxy S22-serie uitgebracht. Aangezien het de derde bèta-update is, zou je geneigd zijn te denken dat het voornamelijk bugfixes en kleine functie-toevoegingen zou brengen. Samsung heeft echter enkele belangrijke nieuwe functies toegevoegd.
De nieuwste One UI 5.0 bèta-update voor de Galaxy S22, Galaxy S22+ en de Galaxy S22 Ultra wordt geleverd met een firmwareversie die eindigt ZVI9. De update wordt uitgerold in Europa en het VK en bevat de beveiligingspatch van september 2022.
Nieuwe functies in One UI 5.0 Beta 3
De nieuwe update brengt het grootste herontwerp van de afgelopen jaren naar de achtergrondensectie. Het lijkt erop dat Samsung enorm veel inspiratie heeft gehaald uit Apple's iOS 16. Je kunt lang op het vergrendelscherm drukken om de achtergrond te wijzigen of widgets op het vergrendelscherm te bewerken. U kunt een enkele achtergrond selecteren of een reeks achtergronden gebruiken. U kunt ook de snelkoppelingen op het vergrendelscherm wijzigen, contactgegevens toevoegen, een klok- en datumwidget en meldingen toevoegen.
U kunt de klokwidget op het vergrendelscherm verder aanpassen met zes lettertypen, vijf stijlen en tien vooraf ingestelde lettertypekleuren (vijf effen kleuren en vijf verlopen). U kunt zelfs een aangepaste effen kleur of verloop selecteren uit het kleurstaal of spectrum. U kunt zelfs instellen dat de klokwidget automatisch wordt aangepast aan de achtergrondkleur (donker of licht). Voor de meldingenweergave kunt u alleen pictogrammen of meldingspictogrammen met details selecteren. U kunt zelfs het transparantieniveau en de tekstkleur instellen. Er is ook een nieuw vloeiend animatie-effect wanneer de telefoon overschakelt van en naar de Always On Display-modus. Samsung heeft ook achtergronden gecategoriseerd (kleuren, galerij en grafisch), in iOS 16-stijl.
Samsung heeft ook het UI-ontwerp van het vingerafdrukregistratieproces aangepast. Er is een groene ring rond het vingerafdrukregistratiegebied voor een betere focus. Het kleurenpalet is ook toegepast op het gedeelte Verhalen in de app Galerij en het hele gedeelte is nu meer meeslepend. Met de nieuwe software kunt u de functie Automatische optimalisatie in de Device Care-app uitschakelen. Samsung heeft het probleem met animaties en overgangen ook verholpen, en die zien er nu een stuk vloeiender uit.
Heb je de op Android 13 gebaseerde One UI 5.0 Beta 3-update op je Galaxy S22-serie smartphone geïnstalleerd? Laat ons uw mening weten in de opmerkingen hieronder.
SamsungGalaxy S22
SamsungGalaxy S22+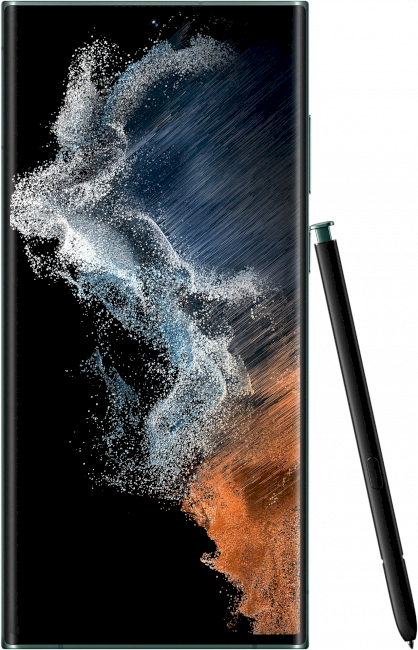 SamsungGalaxy S22 Ultra