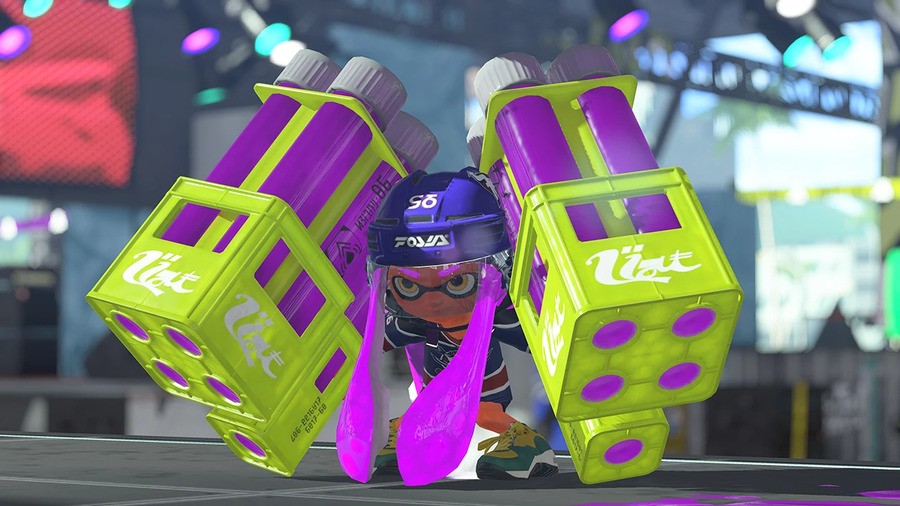 Splatoon 3 is een spel waarin de overwinning extra zoet smaakt, vooral als je het online tegen spelers kunt opnemen, en het duurt niet lang voordat spelers de exploits in het spel ontdekken. En in Japan worden sommige spelers "bedriegers" genoemd omdat ze het speciale wapen 'Tenta Missiles' misbruiken.
Siliconera heeft over dit probleem gerapporteerd dat de ronde doet op Twitter, waar Japanse spelers hun frustratie uiten over deze exploit. De exploit zelf bestaat al sinds de lancering van de game, maar er lijkt een specifieke strategie te zijn om het beste uit deze truc te halen.
De Tenta-raketten zijn hiervoor de gebruikelijke keuze, aangezien ze gedurende een korte tijd continu op tegenstanders kunnen schieten. Maar het probleem komt voort uit het feit dat de special van de speler onmiddellijk lijkt op te laden, wat betekent dat ze spervuur ​​​​van inkt naar anderen kunnen blijven schieten.
Hier zijn een paar voorbeelden van de exploit in actie, die laten zien dat er verschillende specials zijn gebruikt om deze exploit uit te voeren:
Het probleem is zo wijdverbreid geworden op sociale media dat "チーター", wat zich vertaalt naar "cheater", samen met Splatoon 3 trending is op Twitter. Het is momenteel niet duidelijk of dit een bug is in de game die spelers hebben kunnen gebruiken om hun voordeel, maar we kunnen ons niet voorstellen dat het nog lang onopgemerkt zal blijven.
Het zal interessant zijn om te zien of dit wordt gebruikt tijdens het Splatfest van dit weekend, dat zeer binnenkort van start gaat in meerdere gebieden. Laat ons zeker weten met welk team je komt!
Heb je deze exploit online ervaren in Splatoon 3? Laat het ons weten!