Nadat begin woensdag 230 walvissen waren aangespoeld aan de westkust van Tasmanië, bleven er slechts 35 in leven nadat de golven hun tol eisten van de dieren, meldt de Australian Broadcasting Corporation.
De laatste: Reddingspogingen werden donderdagmiddag lokale tijd voortgezet in de eilandstaat, gelegen voor de zuidwestkust van het Australische vasteland.
De primaire focus lag op de redding en vrijlating van de 35 overlevende dieren, vertelde de Tasmania Parks and Wildlife Service aan AP.
De grote afbeelding: De walvissen werden gevonden bij Ocean Beach in Macquarie Harbour, met een gevaarlijke ingang die bekend staat als Hell's Gate.
Dit is de tweede massale stranding van walvissen in twee dagen, nadat eerder deze week 14 dode potvissen op het strand waren gevonden, volgens AP.
Wat ze zeggen: "Experts op het gebied van mariene instandhouding van het Department of Natural Resources and Environment reageren", zei de Tasmania Parks and Wildlife Service toen de walvissen voor het eerst werden gevonden.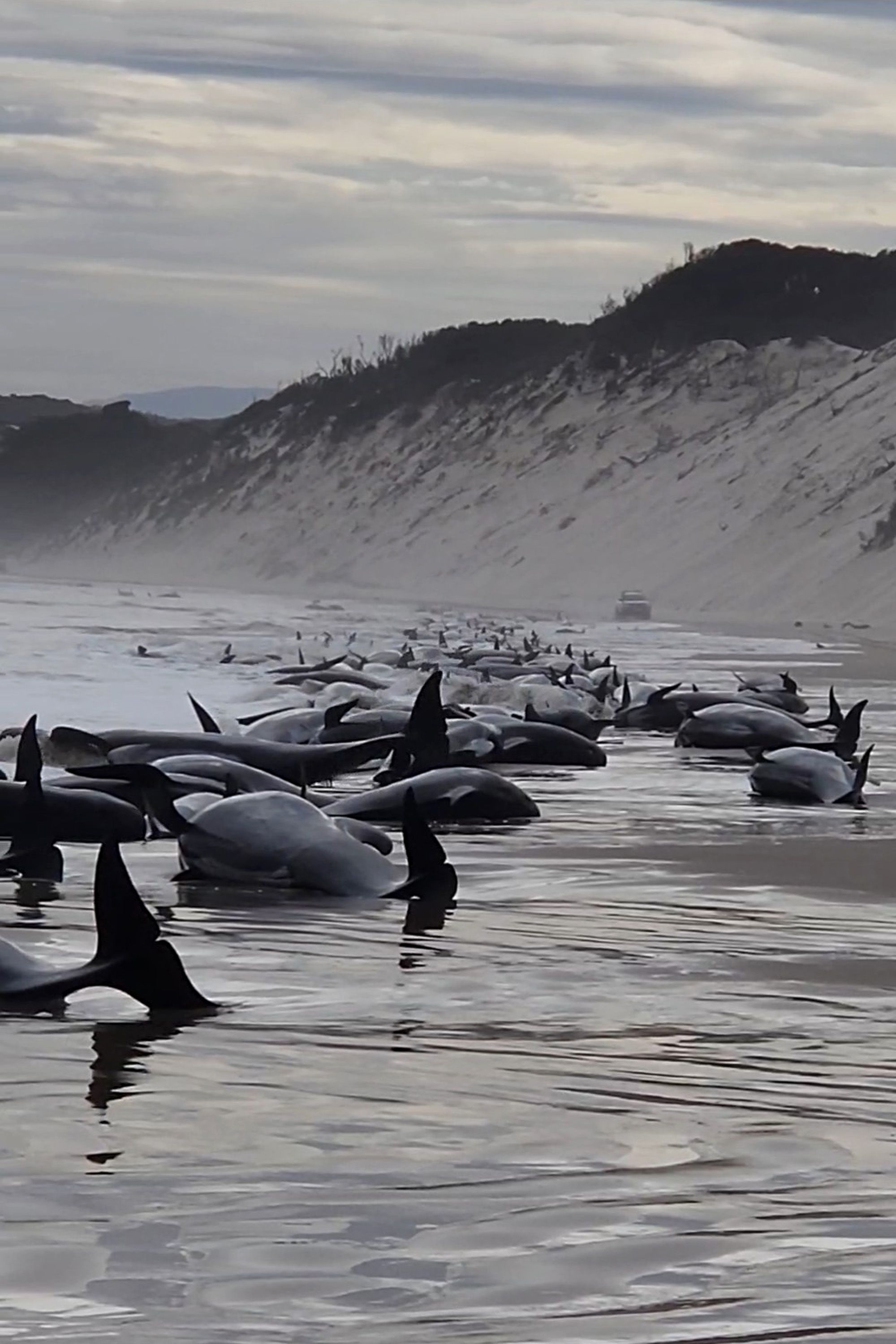 Terugblik: De grootste massale stranding van walvissen in Tasmanië vond precies twee jaar geleden plaats, toen ongeveer 470 grienden met lange vinvissen strandden op zandbanken in een haven. Ongeveer 111 walvissen werden gered, maar de overige stierven.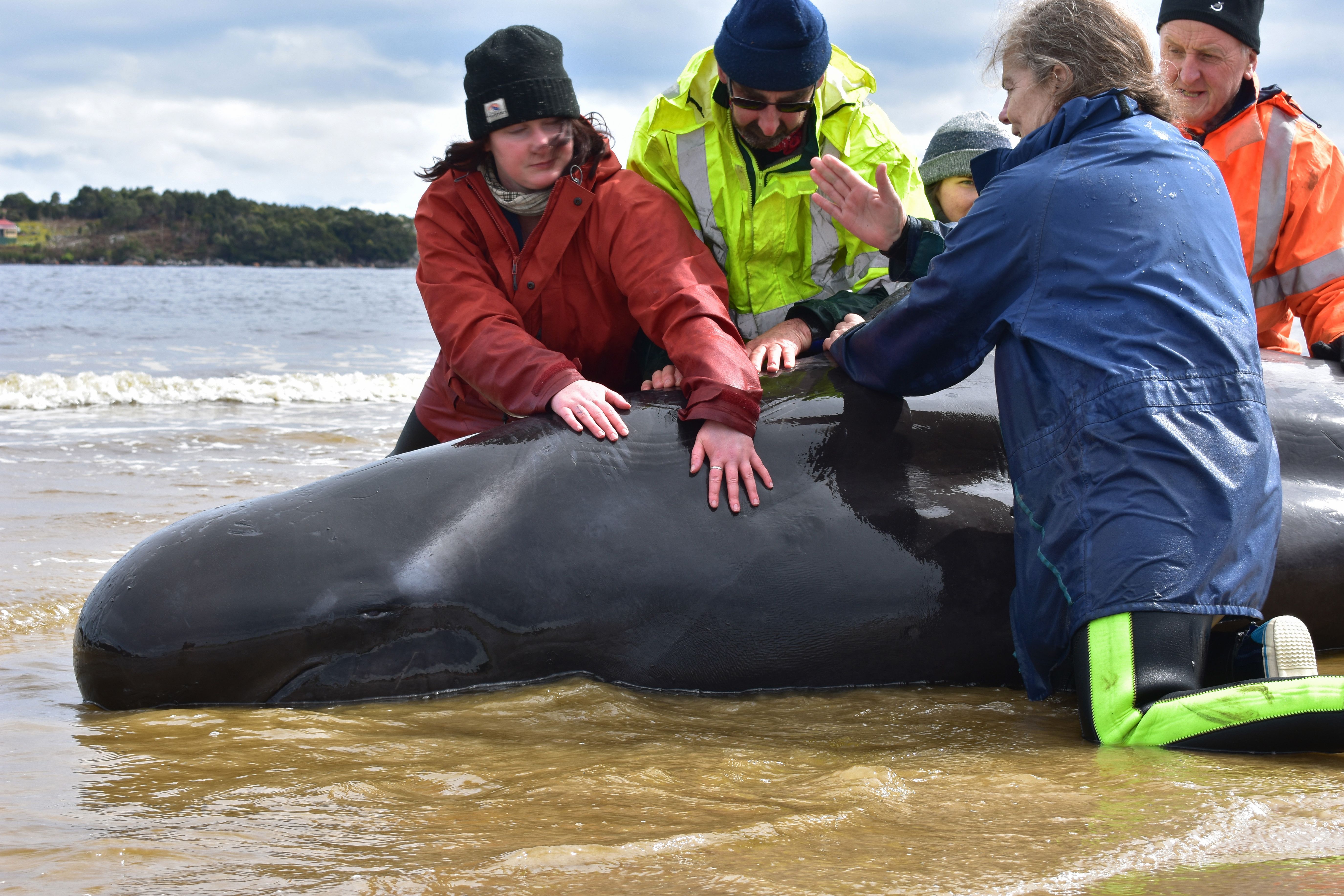 Noot van de redactie: dit artikel is bijgewerkt om aan te geven dat de meeste gestrande walvissen stierven en met meer details over reddingsinspanningen.