Twee mensen, waaronder een 9-jarige jongen, raakten gewond bij een berenaanval tijdens de jacht in Alaska, zeiden de autoriteiten.
Het kind liep ernstige verwondingen op, terwijl een man lichte verwondingen opliep, zei Alaska State Troopers.
Het incident vond dinsdag plaats rond 18.30 uur lokale tijd in de buurt van Palmer, ongeveer 65 kilometer ten noordoosten van Anchorage, aldus de politie.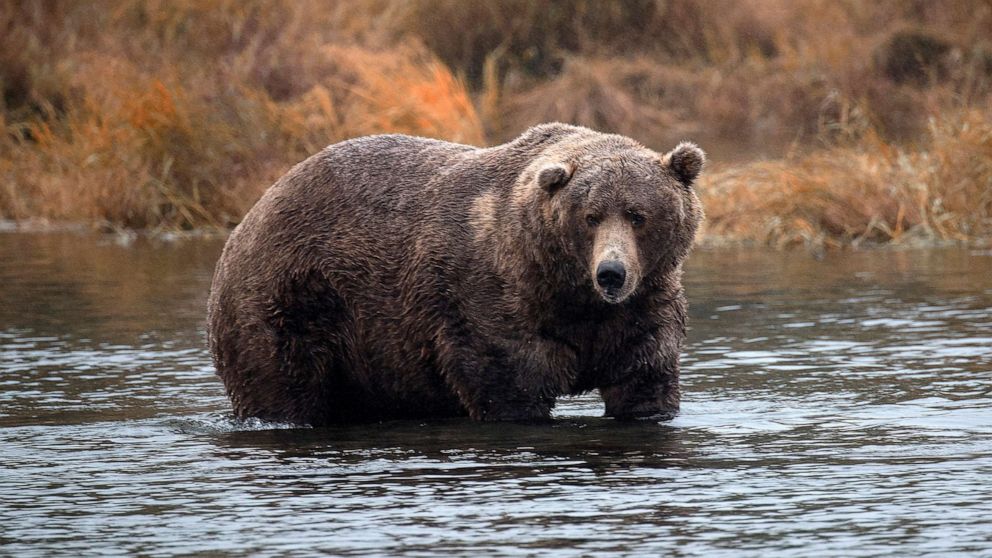 Het paar, dat familie is, jaagde op elanden in het Palmer Hay Flats-gebied, een toevluchtsoord voor wild, vertelde de woordvoerder van Alaska State Troopers, Austin McDaniel, aan ABC News. Troopers hebben hun relatie niet gespecificeerd.
Ze kwamen een bruine beer tegen die het kind vervolgens verscheurde, zeiden troopers. De man schoot en doodde de beer tijdens de aanval, aldus de politie.
Troopers en ambulancepersoneel die op de scène reageerden na meldingen van een berenaanval, vonden de twee slachtoffers, die naar een ziekenhuis in het Matanuska-Susitna Valley-gebied werden gebracht, zeiden troopers.
McDaniel zei dat het laatste rapport dat hij ontving het kind in "redelijke staat" vermeldde.
De bruine beer was op het moment van de aanval bij een welp. De Alaska Wildlife Troopers en het Alaska Department of Fish and Game konden geen welp in het gebied vinden na grond- en luchtonderzoeken, zei McDaniel.