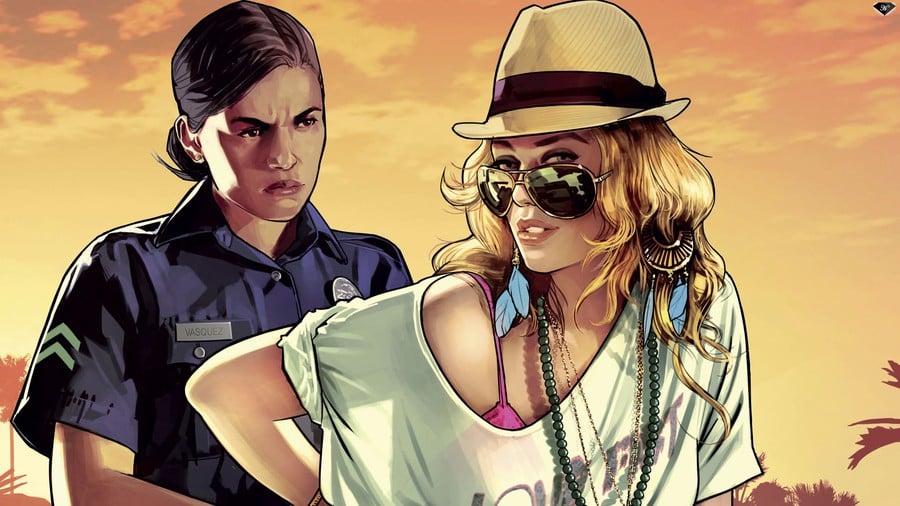 Update: De politie van de City of London heeft bevestigd dat het een 17-jarige heeft gearresteerd op verdenking van hacking. Zijn gerapporteerd worden dat dit (een van) dezelfde persoon(en) achter het recente Rockstar-incident is. De persoon zit momenteel vast bij de politie.
---
Origineel verhaal: Hoewel ontwikkelaar Rockstar heeft bevestigd dat het ongekende GTA 6-lek van dit weekend geen invloed zal hebben op de ontwikkeling van de game, kun je er zeker van zijn dat de relevante autoriteiten scherp op de zaak zullen zijn. En een recent incident met Uber, naar verluidt geïnitieerd door een groep genaamd Lapsus$, suggereert dat de FBI en het Amerikaanse ministerie van Justitie er mogelijk al bij betrokken zijn.
In een verklaring over zijn eigen problemen zei Uber: "We geloven dat deze aanvaller of aanvallers is aangesloten bij een hackgroep genaamd Lapsus$, die het afgelopen jaar steeds actiever is geworden. Deze groep gebruikt doorgaans vergelijkbare technieken om technologiebedrijven aan te vallen en heeft alleen al in 2022 onder meer Microsoft, Cisco, Samsung, Nvidia en Okta gehackt. Er zijn dit weekend ook berichten dat dezelfde acteur videogamemaker Rockstar Games heeft geschonden. We werken in deze kwestie nauw samen met de FBI en het Amerikaanse ministerie van Justitie en zullen hun inspanningen blijven steunen."
Opgemerkt moet worden dat Uber hier de punten lijkt te verbinden, en aangezien dit een strafrechtelijk onderzoek is, is het onwaarschijnlijk dat we nog geruime tijd een duidelijk woord over de daders zullen krijgen. Desalniettemin zijn er in maart 2022 in het VK talloze leden van Lapsus$ gearresteerd, waarbij een beruchte 16-jarige een fortuin van $ 14 miljoen zou hebben vergaard door middel van hacking.